In this experimental podcast series, 4 young artists take you on a sonic journey.
Meet sound artist Görkem Arikan, Aris Leon Lapa Pereira, Dariya Trubina and Albert Rask Rosager.
Join them in their quest on how they can become better listeners.
In episode 1, Aris talks to Henk-Jan Honing, professor in Music Cognition at both the Faculty of Humanities and the Faculty of Science of the University of Amsterdam (UvA). In this episode they talk about the musicality of life. What is musicality? Is it different from speech? And is musicality something with a long evolutionary history that we share with other animals? Find the answer to these questions and learn all about beat perception and relative pitch in our first episode.
In the second episode Albert Rask, student at the audiovisual department of the Gerrit Rietveld Academy, is asking the question: can we trust what we hear?
In this episode he talks about the use of recordings and imagination in the film industry, memory, and therapy.
Tune it to hear the conversation Albert had with chatbot ELIZA. And learn about AI, machine learning, and how sound recordings are used as evidence in court cases.
In the third and final episode Dariya Trubina, first year student at the Gerrit Rietveld Academy (BA TXT), talks to artist Spela Petric, a new media artist and former scientific researcher.
In this episode we explore listening not in relation to the field of sound, but listening as a relational practice. What happens when we pay attention to something other than the human existence? Like plants, for instance. In this episode you will discover how plants 'play'. And how can we challenge the anthropocentric approach?
Find the answer to these questions and learn all about alternative listening and how to become a better listener.
Artists
Görkem Arikan
Sound Artist | Improviser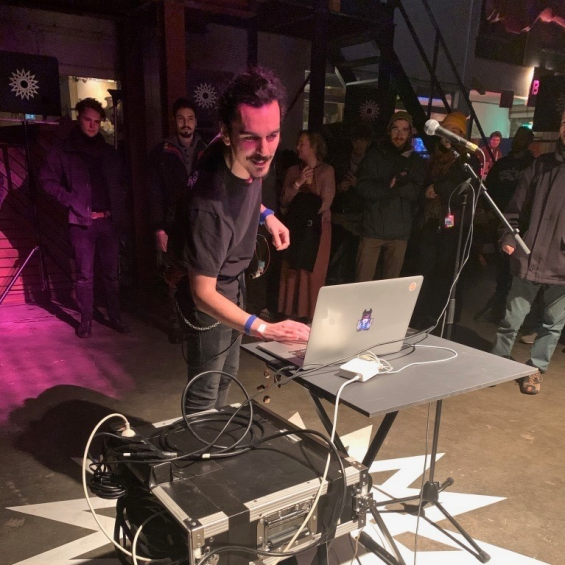 BA Music, Istanbul Bilgi University
MA Music, Sonology, Royal Conservatory, Den Haag
Görkem Arikan is an interdisciplinary sound artist and performer, music technologist at SoundLAB, Muziekgebouw Amsterdam, and co-founder of non-profit experimental music collective A.I.D. As a research associate at the Institute of Sonology, and a research group member at STEIM, he is currently working with car mechanics', exploring the aspect of listening and sound in their work while making a performative sound installation and a documentary based on this research.
Aris Leon Lapa Pereira
Artist | Engineering | Performance | Interactive Installations
BA Energy- and Process Engineering, TU Berlin | MA ArtScience, KABK & Royal Conservatory Den Haag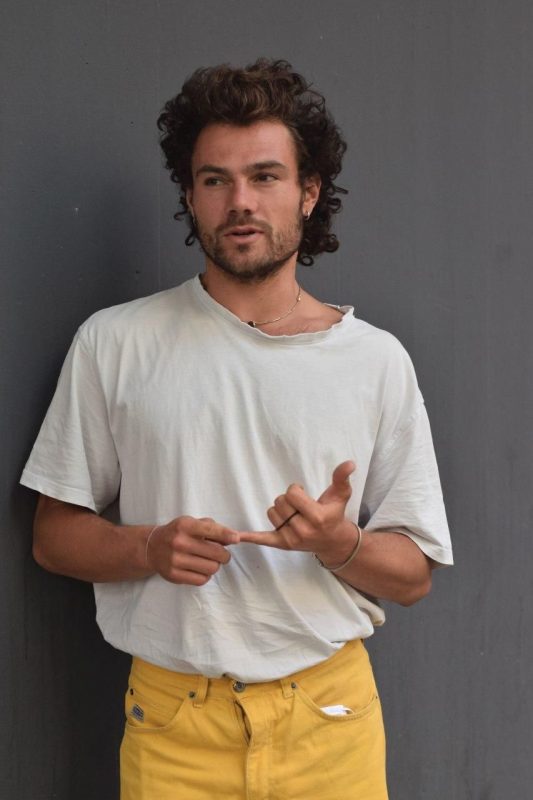 "There is not only one reality". On the search of his own imaginative belief systems Aris Leon likes to experiment within cross-disciplinary environments. From using scientific methods within the arts and vice versa he tries to translate natural phenomena into technocratic organisms. In this landscape of thoughts his environmental activism leads him to a conscious and practical mentality. Playing at the arbitrary intersections between humans and non-humans; movement, electronics, and programming are tools that make him lose the sense of time.
Dariya Trubina
Artist | Performer
BA Linguistics, Alma Mater Studiorum, Bologna (IT)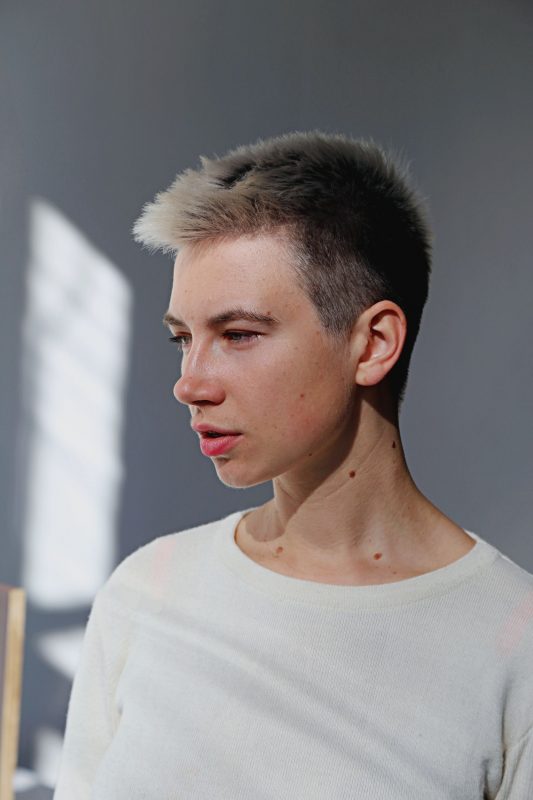 BA TXT, Gerrit Rietveld Academie, Amsterdam (NL)
From tangible materials to interrelational practices, Dariya's practice and research revolves around themes of connectivity, tactility, oral and material storytelling, voice (language) as matter and mechanism of emancipation. Her main materials are textile, textual composition, sound and physical performance. Archives, indexing, traces and relics are the current subjects of her artistic research.
Albert Rask

Visual artist
BA VAV, Gerrit Rietveld Academie, Amsterdam (NL)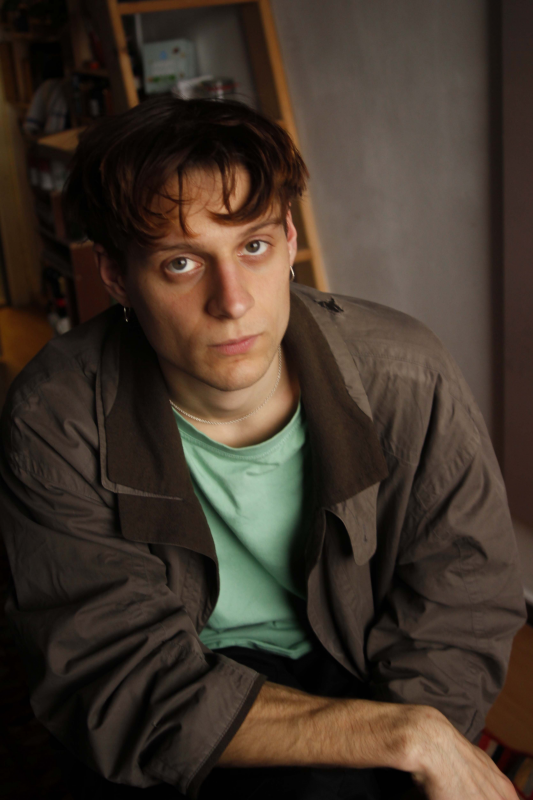 Communication and social relations are in a debate of unanswered questions in Alberts works. Everyday reflections are the foundation of a bigger picture where different interpretations are the intention. It all comes together in spaces and atmospheres without beginning and endings such as video loops and interactive installations confronting the viewer with the presence in time.