Together with Soundtrackcity and a team of artists we produced a listening guide to experience your home in a completely new way. Due to the Covid-19 situation, we are challenged to stay at home as much as possible. Homing inside out provides a collection of scores for a do-it-yourself home expedition filled with listening-exercises.
Instead of suggesting just one way of listening we asked different makers and professionals to share their perspective on listening, creating a very diverse collection of listening scores to help tune you into all the sonic richness inside your home.
This guide is loosely based on the concept of the listening guide of Urban Sound Lab for the Sarphatipark.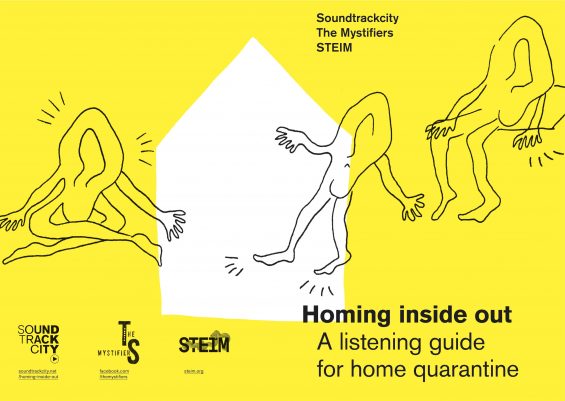 World Listening Day
The Listening Guide is launched on World Listening Day, July 18th at the Public Library OBA de Hallen, Amsterdam. You can access a free download (PDF) here or on the website of Soundtrackcity.