Noise Orchestra are Manchester sound art duo David Birchall and Vicky Clarke. We use light, electronics, turntables and graphical scores to turn light, images and objects into NOISE; a process called graphical sound. Our practice operates at the intersection of art, experimental music and technology and manifests in performances, DIY instrument making, workshops and installations.
We are currently developing a series of electronic Noise Machines that translate light into sound. These are synthesizer modules such as drones, delays and sequencers that include light Theremin circuitry. Noise Orchestra are working with electronic musicians and interdisciplinary artists to explore how "Light-Noise synthesizers can expand the creative possibilities of using light and gesture in performance and music making" Focusing on the creative interface, sonic and light parameters to investigate the machines potential to aid artistic collaboration with VJs, coders, film and light artists.
For our residency at STEIM, we wanted to explore a range of potential light sensors and inputs into the machines and learn from the staff and community at STEIM about creative interfaces and gestural parameters. we wanted to call  on their expertise to help develop our work in terms of light input and gesture and contextualize our practice in line with contemporary alternative instruments and interfaces.Over the two weeks we recorded a series of videos and tests;
We charted our experiments through video and notebook work. We began by investigating different types of light sensors; currently our machines use LDRs, these are quite low in responsivity. This is not necessarily a negative trait, as it depends what the environmental and performative  surroundings and effects you are working with or trying to achieve. For example you may wish a dancer or gestural player to want a slower transition in pitch rather than a quicker change. We began testing with photo transistor circuits followed by photodiodes, which have a quicker response to changes in light:
We discussed with Frank at STEIM about the potential to use an Infa Red proximity sensor, which has an analog output but connects to Arduino so you can map the parametres and thresholds. The LDRs have incredibly wide ranging frequency spectrums, so this could be a way of limiting or gating the very high theremin sounds; which was brought up in the focus groups. One concern with this, is that we want to ensure we keep our ANALOGUE SYNTH sounds, so if we were to include this, we would need to work on an analogue to digital convertor through a Teensy microcontroller, which would make our machines hybrids, not a bad thing, but if we were going to sell hybrid units the price would go up significantly with these expensive parts.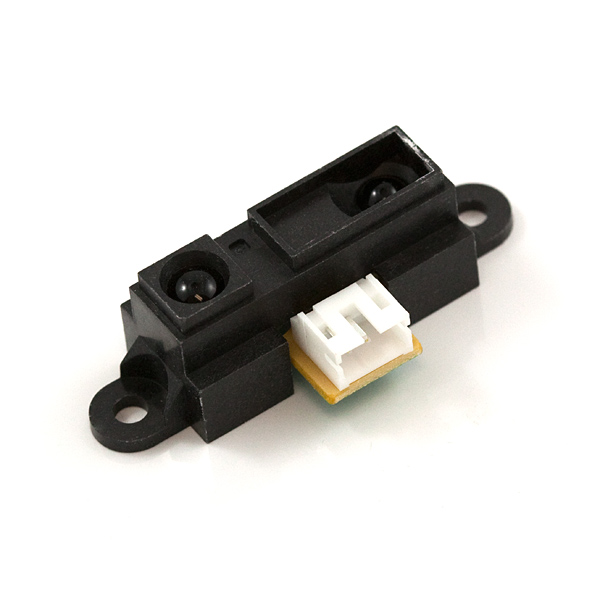 A happy coincidence whilst on residency in Amsterdam was Amsterdam Dance Event. Sound Lab was based at Compagnie Theatre and was the sound/art/technology hub for the conference and dance event, with sound art installations, a modular synth fair, representatives from leading global electronic music instrument makers (Ableton, Native Instruments, Korg) and the latest products and interfaces and workshops.  Here's the description:
"ADE Sound Lab is a multi-day program covering everything about sound, where sound synthesis, audiovisual art and innovative ways to produce sound are shared, demonstrated, discussed and developed. The program includes artist and engineer talks, audiovisual art installations and live performances, DIY workshops, and top of the line gear."
I attended a fascinating talk from Taksuya Takahashi, Developer at KORG behind the Monotron, Tribe, Volca Series and Minilogue. He discussed the reasons behind this re-emergence of analogue synthesizers and about Korg's product development and brand and organisational structure.
Attended a fascinating workshop Hypothetical Instruments  led by Krystina from STEIM were we used lofi materials to design and imagine musical machines of the future. This was part of a Europe wide three year research project called Giant Steps, a collaboration between STEIM, Native Instruments, Reactable and various academic partners that aims to
"CREATE THE "SEVEN-LEAGUE BOOTS" FOR MUSIC PRODUCTION IN THE NEXT DECADE AND BEYOND. WE ENVISION DIGITAL MUSICAL TOOLS THAT UNLEASH THE CREATIVE POTENTIAL OF PRACTITIONERS BY TARGETING THREE DIRECTIONS:
Developing and integrating musical expert agents

Developing improved interfaces and paradigms for musical human-computer interaction

Addressing low cost portable devices"
This project is interesting in its format as it cuts across research, independent, commercial and academic institutions and practice; their final report is due 2017.
Also of interest were other experimental instrument developers such as the Formonium, through the soundlab open call.
Following initial tests with light sensor types (diodes, transistors), we wanted to make a start in experimenting with the different parameters the light sensors can control. So far pitch and tempo have been the areas we have predominantly focused on in terms of light manipulation. With these experiments we were testing how light may control the length of decay of a tones or tones and if light could control the amplitude through a control voltage. The final video and sound clip are three new machines playing together with gesture controlling amplitude and note decay.
To find out more about our project visit www.noiseorchestra.org ; follow us @OrchestraNoise on Twitter or email info@noiseorchestra.org